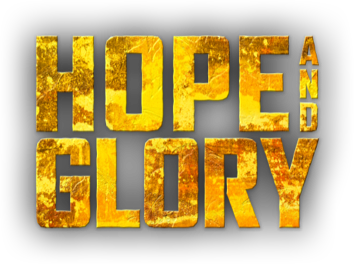 A declaration of love for handmade action films
Haunted by the past, Max Rockatansky wanders the wasteland all by himself. On the search for fuel to stay mobile with his Interceptor, he crosses paths with Hope, who promises gasoline in exchange for her freedom.
But to get it, a dangerous mission has to be accomplished. Besides having to fight barbaric hordes in the Sunken City, Max has to face his inner demons from the past…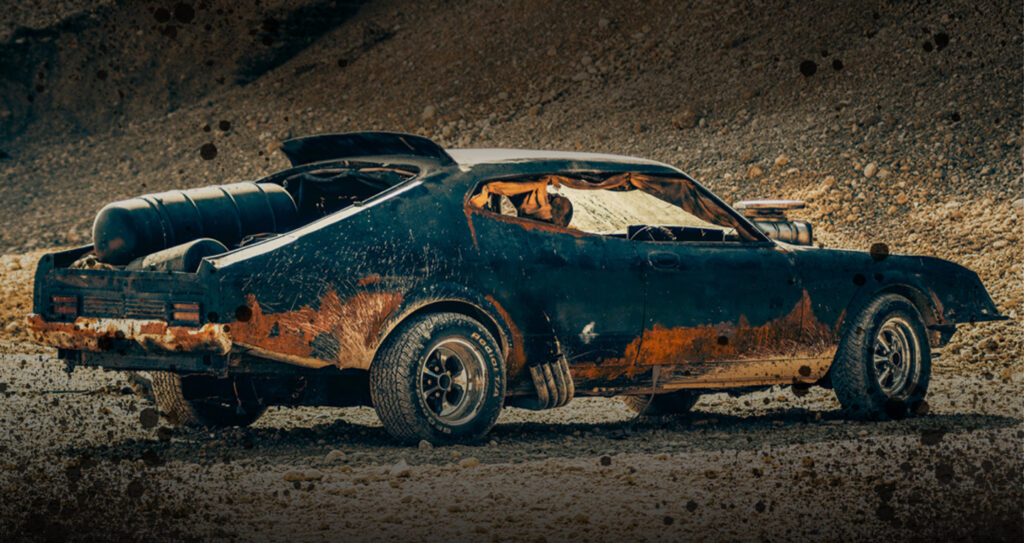 1. CHOOSE YOUR REWARD AS A THANK-YOU
2. MIND THE PRICE
3. DONATE AT LEAST THE RIGHT AMOUNT VIA PAYPAL
T-Shirt – 65€ (incl. shipping)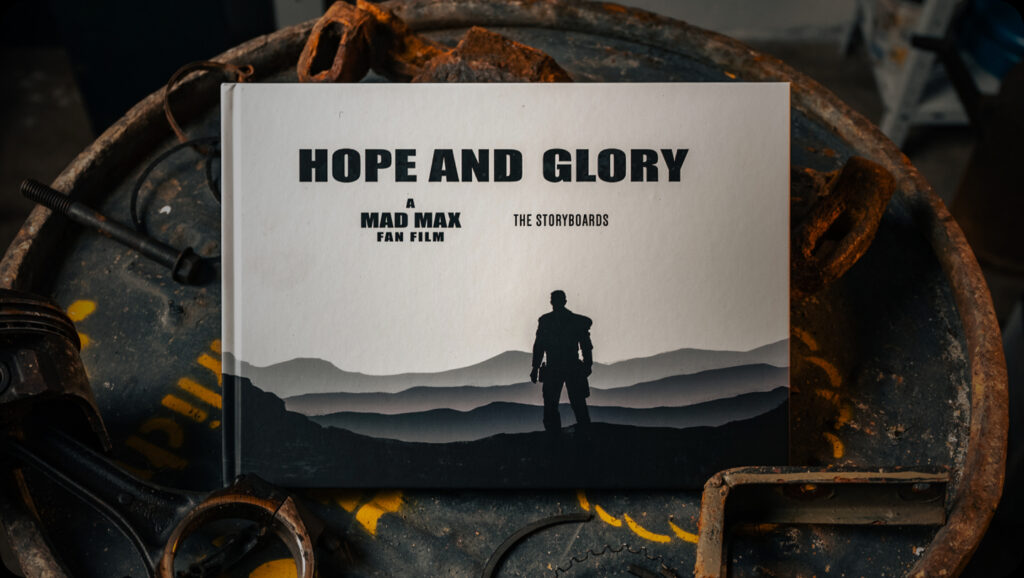 Storyboard – 55€  (incl. shipping)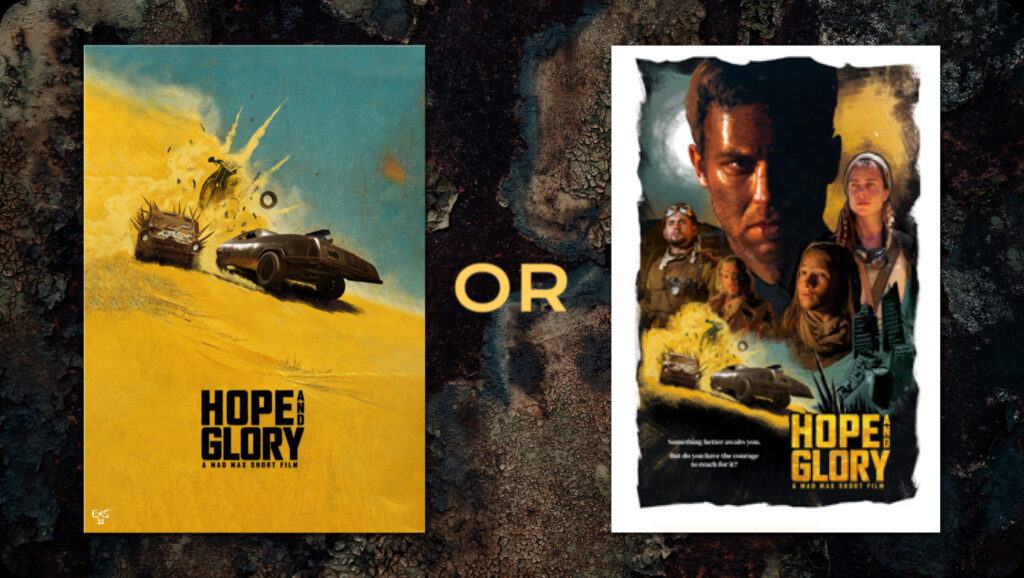 Film poster A2 – 40€  (incl. shipping)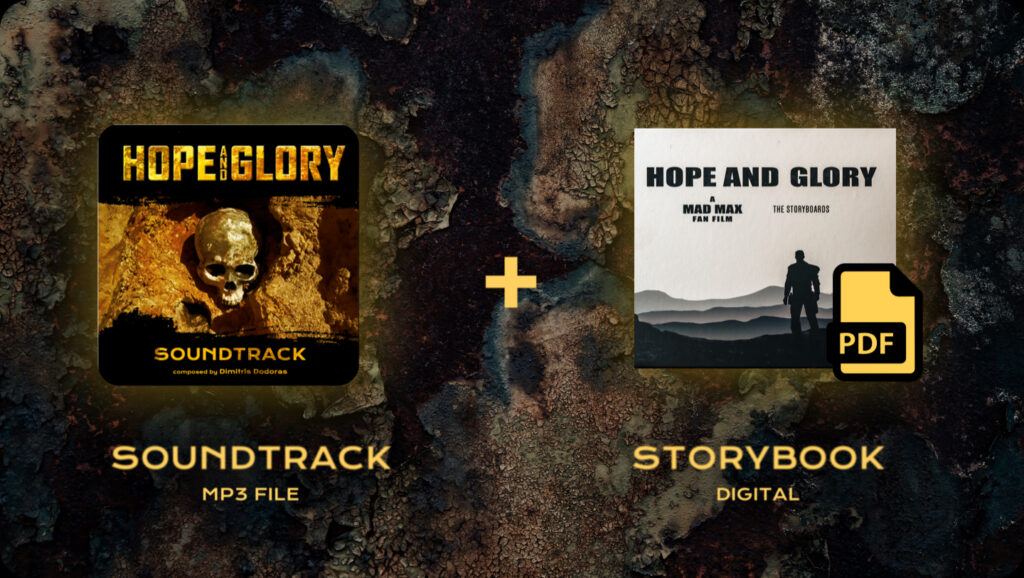 Soundtrack + Script – 35€ (digital)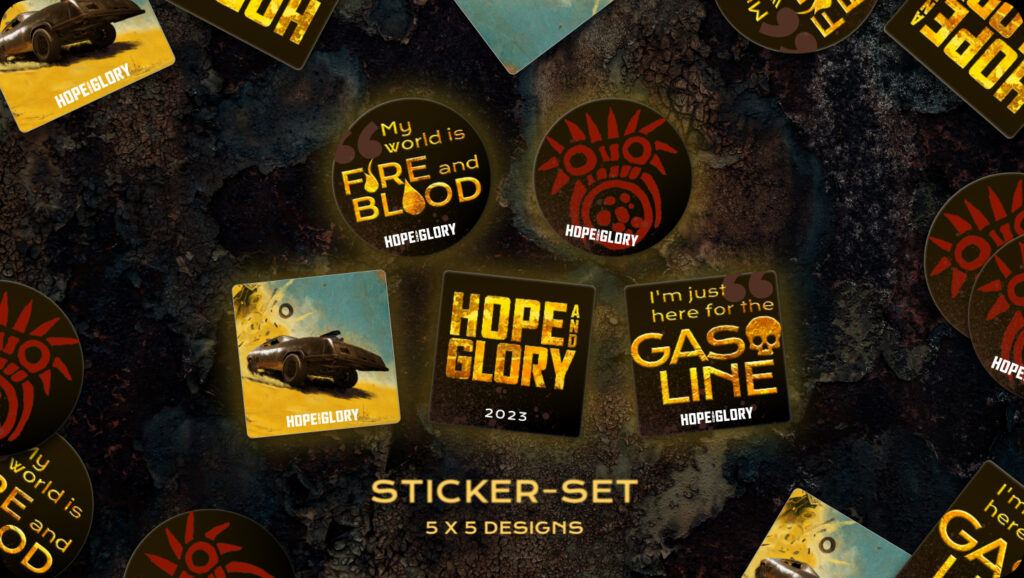 Sticker Set 5×5 – 25€ (incl. shipping)
Parts for the Interceptor, location fees, camera equipment and many other expenses add up quickly. To be able to finalize this film and maintain this level of quality, we are thankful for your support.
Please consider supporting us with your donation!
If you have any questions, just send us a message by Mail or Instagram.